Discover the Power of an Online MBA in Marketing
May 30, 2023 - 7:45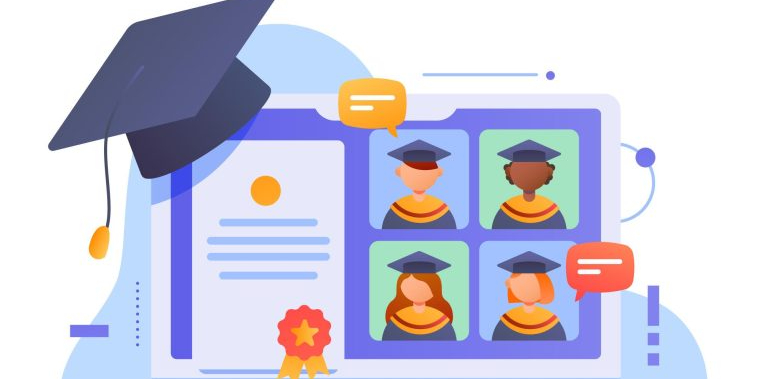 Imagine propelling your career to new heights, gaining the skills needed to excel in the ever-evolving world of marketing. An Online MBA in Marketing can help you achieve this and so much more. In this article, we'll explore the benefits of pursuing an online marketing MBA, delve into the curriculum, and introduce you to Amrita AHEAD, a platform offering cutting-edge, future-ready degree programs to help you succeed in today's competitive business landscape.
Why Choose an Online MBA in Marketing?
An online MBA in marketing is the perfect choice for professionals looking to climb the corporate ladder in marketing, sales, or business development. The program focuses on honing key marketing competencies such as market research, consumer behavior, brand management, and digital marketing strategies.
Flexibility and Convenience
Pursuing an online MBA in marketing allows you to learn at your own pace and on your own schedule. This flexibility is ideal for working professionals who need to balance their studies with their existing work and personal commitments. The online format also eliminates the need for commuting or relocating, saving both time and money.
Networking Opportunities
Enrolling in an online MBA in marketing program connects you with a diverse network of professionals from various industries and backgrounds. This networking opportunity can lead to lasting professional relationships, potential job opportunities, and valuable insights from your peers.
Real-World Application
An online MBA in marketing program emphasizes real-world applications, ensuring that the knowledge and skills you gain can be directly applied to your current or future job. You'll learn from experienced faculty members and industry experts who can provide practical examples, case studies, and guidance to help you succeed in the world of marketing.
Online MBA in Marketing Curriculum
A typical online MBA in marketing program covers a wide range of subjects, including:
Marketing management
Consumer behavior
Brand strategy
Digital marketing
Market research
Sales management
Marketing analytics
Global marketing
Elective Courses
In addition to the core curriculum, you may have the opportunity to choose elective courses that align with your career goals and interests. Some popular elective options include social media marketing, content marketing, search engine optimization (SEO), and marketing communications.
Amrita AHEAD: Your Path to Success
Towards the end of this exploration, it's time to introduce Amrita AHEAD, an online education platform by Amrita Vishwa Vidyapeetham, offering a range of future-ready degree programs, including an MBA in Marketing. Amrita AHEAD's innovative and award-winning pedagogic practices provide experiential learning, allowing students anytime access and flexibility with personalized mentorship and interactivity. The programs are offered jointly with industry stalwarts and reputed national and international faculty, equipping students to address real-life applications.
Why Choose Amrita AHEAD?
By opting for an Online MBA in Marketing from Amrita AHEAD, you'll benefit from:
A well-rounded, individualized learning trajectory
Integration of Amrita's philosophy of 'Education for Life and Education for Living'
UGC-entitled future-ready degree programs
Collaborative programs with industry leaders and renowned faculty
Real-world application and hands-on learning opportunities
Take your marketing career to new heights with an Online MBA in Marketing from Amrita AHEAD. Your future success starts here.
You Will Also Like: