Modern Enterprise Digital Marketing Strategies Explained for Not-so-Dummies
November 11, 2022 - 2:32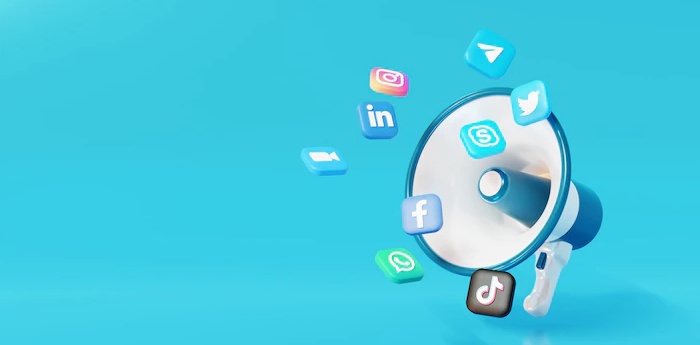 The digital marketing landscape has changed drastically in the last few years. Every year, new technologies emerge and create opportunities for marketers to tap into. The use of content as a marketing tool is also on the rise, with more and more businesses using content marketing strategies to market their products or services.
In today's digital world, businesses need to be agile and quick to stay ahead of their competition. Companies are shifting from traditional marketing methods to online marketing tools and techniques.
This discussion is not just another 'for dummies' yet an introductory analysis of the digital marketing strategies of major brands and startups.
What is Digital Marketing?
Digital marketing consists of communications that use electronic media, such as websites, social media platforms, mobile apps, and email, to reach consumers. It includes the efforts to promote or sell products or services by employing digital techniques to engage target markets.
Enterprise Digital Marketing Strategies
The number of digital marketing strategies has grown exponentially in recent years. Knowing which approach is best for your business can be challenging with so many options available.
There are many different types of strategies that you can use to promote your company's products and services. These include search engine optimization (SEO), social media marketing (SMM), content marketing, and email marketing.
All of these strategies have their pros and cons, but there are a few that have been proven to be more effective than others. For example, SEO is still one of the most popular digital marketing strategies because it's easy to implement and has a high ROI (return on investment).
Modern Enterprises are Becoming Super Traditional Media Houses
Modern enterprises want to create a more personal connection with their customers. They want to be able to show that they care about their customers, and they want to be able to show that they are not just a faceless corporation.
Companies like Airbnb, Starbucks, and Nike have started investing in traditional media outlets. They want to tell stories through the lens of these traditional media outlets to get more personal connections with their customers.
Companies today have to be more than just modern enterprises. They need to be able to provide the same kind of content that would typically be found in traditional media houses. This is why so many companies are now developing their research and development programs to help them create more engaging and compelling content than ever before.
What Enterprises Need to Begin Doing
At many companies, employees are disconnected from the outside world because they are too consumed with ideas at work. When new plans or ideas go awry, people may need more time to get back into their routines.
Enterprises need to plan their strategy before they begin digital marketing. Doing so can give them a clear picture of how they should execute different digital marketing aspects on a budget specific to their needs and goals.
A successful digital marketing campaign starts with a global plan for the year with KPIs for all departments, information about the money and time allocated for each vertical or campaign, deadlines, timelines, and communications plans.
But It Still Requires Intensive Non-Digital Marketing Strategies to Install the Digital Ones
To create a successful digital marketing strategy, businesses need to understand the importance of offline marketing. It is not enough to have a website and offer online services. Offline marketing should be used in conjunction with digital marketing strategies.
Businesses need to market themselves offline as well as online to be successful. Offline marketing includes things like advertising on TV, radio, or billboards. It also has things like hosting events and doing community outreach.
Invisible Benefits for Digital Marketing: Efficiency, Collaborative, and Integrated Approach
Digital marketing is an integral part of any business's success.
With new technology coming out daily, businesses need help to keep up with the changes. This can lead them to waste time and energy on things they don't need or want when they could use it on something more productive.
Let us look at some of the benefits of using digital creative agencies. First, they are efficient in delivering high-quality work without delay. They also provide a collaborative and integrated approach to their clients, which helps them be more efficient in their work. Finally, they can offer various services to ensure all aspects of marketing are taken care of.
The digital marketing industry is evolving from a fragmented one to an integrated and collaborative one. This change is necessary for the market to keep up with the pace of technological change.
Strengthen Your Digital Marketing Know-how with an Online MBA
Digital marketing is a vast field that takes years to master all the skills. But, with an online MBA program in digital marketing, you can learn these skills in just a few months.
Online MBA programs are gaining popularity as they offer flexible schedules and allow you to complete your degree while working full-time. This flexibility is ideal for busy professionals who want to advance their careers without giving up their day jobs.
This degree has been designed to help you improve your skills, knowledge, and experience while providing the flexibility needed to balance your career with your studies. You will learn how to apply marketing concepts and strategies and develop skills in research methodology, data analysis, management theory and practice, and more.
Amrita AHEAD's Online MBA is a unique program that equips students with the latest knowledge and skills in digital marketing. It is a program that offers exposure to international markets, networking opportunities, and best-in-class technology. Industry experts have designed the online MBA to meet the needs of today's professionals. It's designed for those who want to take their careers to the next level by gaining an in-depth understanding of marketing, communications, and management.
Contact Us
Phone
04954266666
WhatsApp
8590240617
8799367602
8240675235
Email
You will also Like: