Unlock Your Potential in Computer Science with Online MCA Programs
May 30, 2023 - 7:01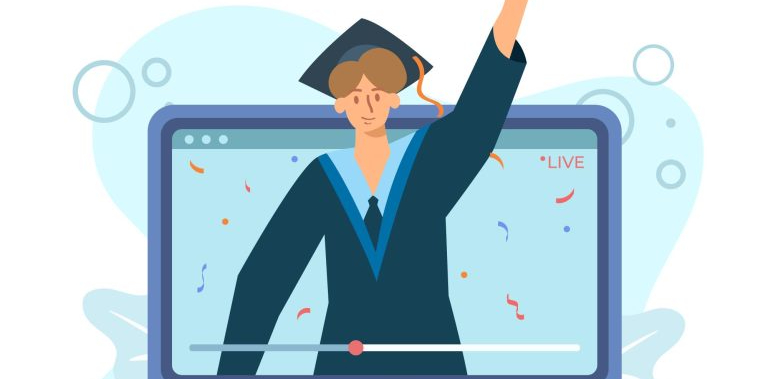 In today's digital age, the demand for computer science professionals is skyrocketing. As businesses and industries rapidly adopt new technologies, skilled experts with a Master of Computer Application (MCA) degree are increasingly sought after. If you aspire to advance your career in computer science, an online MCA program is a flexible and convenient solution to help you achieve your goals. This article delves into the benefits of pursuing an online MCA and explores Amrita AHEAD's comprehensive offerings.
A World of Opportunities with Online MCA Programs
As you consider pursuing an online MCA program, it's crucial to understand the benefits and advantages that such a degree can offer. These programs open doors to numerous opportunities, setting you up for success in your computer science career.
The Rising Demand for Computer Science Professionals
The technology landscape is evolving at breakneck speed, creating a wealth of opportunities for individuals with a strong foundation in computer science. Professionals with an MCA degree are well-equipped to fill the growing need for software developers, data analysts, and systems analysts, among other roles. By pursuing an online MCA program, you can hone your skills and expertise while maintaining your work-life balance.
Flexibility and Convenience
Online MCA programs offer unmatched flexibility, allowing you to study at your own pace and accommodate your existing commitments. You can access course materials, attend virtual classes, and participate in discussions from the comfort of your home or office. This flexibility enables you to strike the perfect balance between your personal and professional life while you advance your education.
Networking Opportunities
When you enroll in an online MCA program, you join a diverse community of learners and industry professionals. Networking opportunities abound as you collaborate with your peers on projects and engage in discussions with experts from around the globe. These connections can prove invaluable for your career advancement and open doors to new opportunities.
Specializations for a Competitive Edge
Online MCA programs often provide specialized tracks that help you gain a competitive edge in the job market. By focusing on areas such as artificial intelligence or cybersecurity, you can develop in-demand skills and tailor your degree to align with your career aspirations.
Amrita AHEAD: Pioneering Online Education
Amrita AHEAD, the online education division of Amrita Vishwa Vidyapeetham, is committed to providing high-quality and innovative degree programs that prepare students for success in the modern workforce. Our future-ready offerings, backed by UGC recognition and in partnership with industry leaders, ensure that students receive a well-rounded education that prepares them to tackle real-world challenges.
Online MCA Programs at Amrita AHEAD
Amrita AHEAD offers a comprehensive two-year, four-semester online MCA program designed to help you excel in the field of computer science. In addition to the general MCA, you can choose from two specialized tracks: artificial intelligence and cybersecurity. These programs provide you with the tools and knowledge you need to stand out in the job market and make a meaningful impact in the technology sector.
Award-Winning Pedagogy and Expert Faculty
At Amrita AHEAD, students benefit from the institution's innovative and award-winning pedagogic practices. Experiential learning, personalized mentorship, and interactivity are at the core of our online programs. With access to renowned national and international faculty, you'll receive an unparalleled education that fosters both personal and professional growth.
A Holistic Approach to Learning
Amrita AHEAD's unique philosophy integrates "Education for Life and Education for Living," ensuring students develop not only technical skills but also a broader understanding of life and its purpose. Our curriculum is designed to provide an individualized learning experience that supports your growth and diversification across various career paths.
Take the Next Step in Your Computer Science Career with Amrita AHEAD
If you're ready to take your computer science career to new heights, consider enrolling in Amrita AHEAD's online MCA program. Our comprehensive curriculum, award-winning pedagogy, and expert faculty make Amrita AHEAD a top choice for students looking to excel in the competitive world of computer science. With flexible learning options and specialized tracks, you can tailor your education to fit your unique career goals and aspirations.
Financial Aid and Support
Amrita AHEAD understands the importance of making education accessible to all. They offer financial aid options and support to ensure that you can pursue your dreams without the burden of financial constraints. Reach out to our dedicated team of advisors to explore the various financial assistance opportunities available.
Lifelong Learning Opportunities
In addition to our online MCA programs, Amrita AHEAD offers a wide range of other degree and certificate programs. From business administration to commerce and courses on Hinduism, our diverse offerings cater to the needs of learners from all walks of life. As a student at Amrita AHEAD, you can continuously expand your knowledge and stay ahead in an ever-changing world.
Transform Your Future with Amrita AHEAD's Online MCA Program
Embarking on an online MCA program at Amrita AHEAD is the first step towards a fulfilling career in computer science. With the flexibility to learn at your own pace and the support of an outstanding faculty, you'll be well-prepared to excel in a rapidly evolving technology landscape. Don't wait any longer to take control of your future – discover how Amrita AHEAD's online MCA program can help you reach your full potential. Visit the OnlineAmrita website today to learn more about our programs and take the next step in your educational journey.
You Will Also Like: