The Best Online MBA Programs in India: Unlocking Your Full Potential
May 30, 2023 - 9:08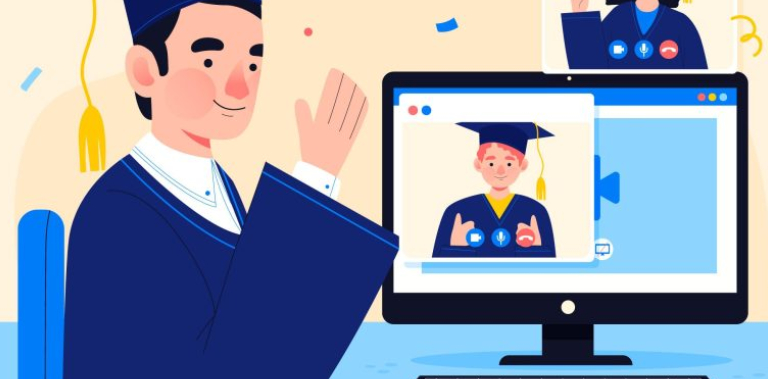 The demand for skilled and competent business professionals has never been higher in today's rapidly evolving global marketplace. Acquiring an MBA degree has become essential for those seeking to advance their careers and stay ahead of the competition. With an increasing number of professionals seeking flexibility and convenience, online MBA programs have emerged as a popular choice. In this article, we'll explore the top online MBA programs in India and how Amrita AHEAD's Online MBA program can help you unlock your full potential.
Factors to Consider When Choosing an Online MBA Program
You should consider various factors before choosing an online MBA program. The following tips will come in handy when you do your part of the University research for your Online MBA.
Accreditation and Recognition
When selecting an online MBA program, it is crucial to ensure that the course is accredited and recognized by reputable institutions, such as the University Grants Commission (UGC) in India.
Curriculum and Specializations
A comprehensive curriculum that covers relevant business and management concepts, along with options for specializations, allows students to tailor their education to suit their career goals.
Experienced Faculty and Industry Connections
Faculty with industry experience and strong connections with reputed national and international organizations can provide students with valuable insights and practical knowledge.
Flexible Learning Environment
An online MBA program should offer flexibility, allowing students to learn at their own pace and access course materials anytime and anywhere.
Interactive Learning and Personalized Mentorship
Online MBA programs should provide experiential learning opportunities, enabling students to apply their knowledge in real-life situations. Personalized mentorship and interactivity with instructors and peers can enhance the overall learning experience.
Why Amrita AHEAD's Online MBA Program Stands Out
Amrita AHEAD's Online MBA program combines an all-rounded individualized learning trajectory with the philosophy of 'Education for Life and Education for Living.' This innovative approach focuses on enhancing and diversifying one's career growth pathways.
The Online MBA program at Amrita AHEAD is UGC-recognized and designed in collaboration with industry stalwarts and reputed national and international faculty. This ensures that students are equipped with the necessary skills and knowledge to address real-life applications.
In addition to a comprehensive curriculum, Amrita AHEAD offers experiential learning opportunities, personalized mentorship, and interactive learning experiences for both freshers and working professionals. The flexible learning environment enables students to balance their studies with their personal and professional commitments.
Discover the Online MBA Program at Amrita AHEAD
Amrita AHEAD offers a 2-year, 4-semester Online MBA program designed to help students develop a strong foundation in business management and acquire the necessary skills to excel in their careers. With a focus on experiential learning, personalized mentorship, and industry connections, the program equips students to tackle real-world challenges and stay ahead in the competitive business landscape.
Ready to unlock your full potential and take your career to new heights? Explore Amrita AHEAD's Online MBA program and embark on a transformative journey towards professional success.
You Will Also Like: