Should You Study BCA or B. Tech in Computer Science?
September 12, 2022 - 10:40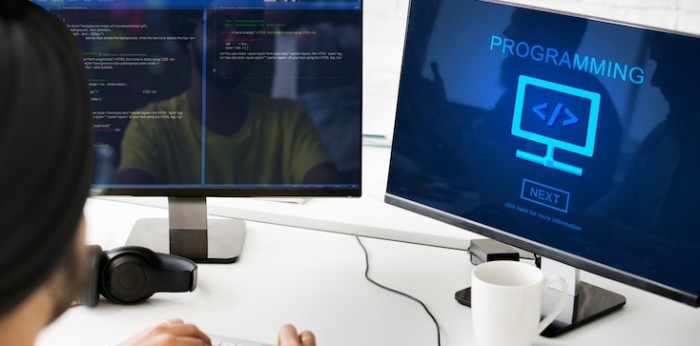 Introduction
Several factors can influence your options for pursuing a course in Computer Science. The best way to decide which one is right for you is to gather all the information. This article will discuss the pros and cons of studying BCA or B. Tech in Computer Science
B. Tech and BCA Admission Eligibility comparison
B. Tech is often seen as a four-year degree, while BCA is mostly three years long. Both degrees are considered to be equivalent to each other. However, some differences need to be considered before applying for admission into either course. The tutelage of students in these degrees can be different depending on the university.
A minimum of 55% in 10+2 can provide you entry into B. Tech course. You'll also need an aptitude for physics, chemistry, and mathematics.
The candidate has 50% marks, with the mandatory subject being mathematics. The candidate is eligible for the BCA course.
What are the differences in the syllabus of BCA and B. Tech in Computer Science in India?
It's important to note that (BCA) isn't just an introduction course to programming – it also teaches students about computer architecture and network fundamentals.
The B. Tech in Computer Science syllabus covers a broader range of topics than the BCA, which helps specialize in technical skills.
The B. Tech program has a flexible curriculum based on industry needs. It covers all aspects of computer science, programming, networking, and computer-aided design, from graphics, computer animation, user interfaces, and cyber security to parallel and distributed processing.
The program also includes a strong foundation in mathematics and theoretical foundations in engineering sciences.
Bachelor of Technology in Computer Science vs. Bachelor of Computer Application: Which is Better for You?
The Indian government created the Bachelor of Computer Applications (BCA) to provide computer science education for people who do not have computer science education at a school or university level due to a lack of resources or financial constraints but have a strong interest in this field.
This course has been designed to emphasize the practical application of computer science and technology through industry-based projects, i.e., simulations and experiments, conducted under faculty members' supervision.
The B. Tech in Computer Science Studies is a four-year degree program aimed at students with a strong interest in computer science and who would like to work with technology daily while taking classes relevant to computer science.
The significant difference between these degrees is that the BCA is an undergraduate degree, much more like a foundation program in computer applications. At the same time, the B. Tech could be considered a professional interdisciplinary degree with a strong emphasis on computer science.
The Benefits of Studying BCA Rather Than B.Tech – Professionals & Employers' Take
The benefits of studying BCA rather than B. Tech is many. It is a way for students to focus on strengths rather than being focused on a technical discipline. In addition, students can focus on the humanities and social sciences.
The downside to BCA at some universities is that it does not cover the same breadth of courses as B.Tech, but this often is compensated for by more in-depth studies at Amrita AHEAD's BCA Program.
Some employers also value this degree because it shows that the student has a strong understanding of business management and a drive to succeed in the field.
Job and Opportunities for BCA in Computer Science and B. Tech
BCAs and B. Techs have a lot of job opportunities in the field of computer science.
BCA career options:
– Research and Development (R&D)
– Software Development
– Computer Systems Design
– Database Administration
– Information Security
– Information Technology Management
– Data Science
– Artificial Intelligence (AI)
B. Tech career options:
– Software Engineering
– Computer Systems Design
– Computer Networking and Telecommunications (CNT)
– Systems Engineering
– Computer Systems Design
– Information Technology Management
– Data Science
– Artificial Intelligence (AI)
The choice of the BCA and B. Tech Degree is not limited to those mentioned.
Other career options include network security, data mining, bioinformatics, and web computer science.
Should You Consider an Online Program over a Traditional Program?
While there is no correct answer to this question, it's essential to weigh your options. Online computer science programs are becoming popular, especially for students looking to get a degree in computer science without the hassles of a traditional university. Some online programs are not as rigorous as conventional computer science programs, but they can be more affordable. Learn more about Amrita AHEAD's Online BCA Program here.
In Conclusion
Here is a gist of our discussion so far.
B. Tech in Computer science degree:
– It's a 4-year program that offers you a wide range of career options
– It provides an understanding of programming, algorithms, and data structures, which are very important for the future job market
– You'll learn how to code and develop software applications using various programming languages such as Java, C++, Python, etc.
– You'll also study computer architecture, operating systems, and other related subjects like networking, databases, etc.
BCA Bachelor in Computer Application:
– This is a three-year program that offers you various career opportunities in the IT industry
– The program focuses on teaching how to design, analyze and build software applications
– There are usually more courses related to programming languages like Python or Java.
– You'll study coding, algorithms, and data structures like in the computer science degree and learn how to develop the user experience and test the application.
– There are courses in visual design, business intelligence, cloud computing, data science, and more.
Amrita AHEAD's Online BCA has many advantages. Some of these include:
•We offer financial assistance to those who need it and help them get better career opportunities.
• We offer courses on diverse topics that are of current interest.
• We have a good reputation with employers who value their quality.
• The course material is updated and relevant to the market trends.
•We have a dedicated faculty of experienced teachers who know the ins and outs of professional careers.
Amrita AHEAD, the prestigious Online Degree program offering from Amrita Vishwa Vidyapeetham, strives to provide a holistic, rich learning environment for its learners supplemented by high-quality industry-aligned programs taught by world-class faculty. Some of the programs at Amrita AHEAD include Online BCA, Online MCA, and Online MBA. A complete list of programs is available at Amrita AHEAD.