Confused After BCom? Here Is What You Can Do Next
October 1, 2022 - 1:47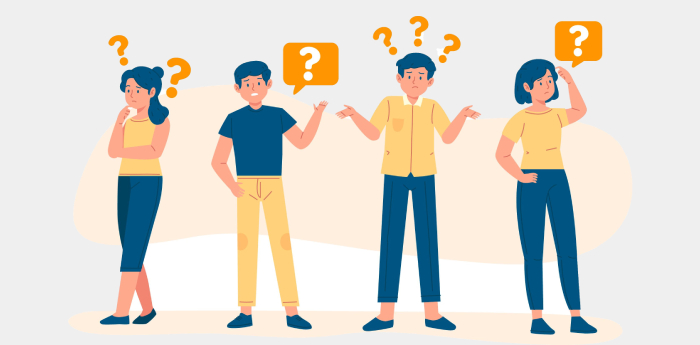 We get it. You may have just completed your BCom and feel a little lost about what to do next. There are several options for you, but this article will focus on the ones that are most relevant to your situation.
I am sure you have been through a lot of stress and pressure to get through this course. You may have even thought of quitting at some point. But don't worry! You are not alone in this journey. Many people find themselves in the same situation as you do now.
The BCom Degree
The BCom degree is a 3-year undergraduate degree in commerce, including courses like Economics, Mathematics, Statistics, Marketing, General Management, and Financial Management.
The typical confusion after completing BCom is whether to pursue higher studies or enter the job market.
Why BCom?
Business degrees are an excellent choice for anyone who wants to pursue a career in business. They provide a foundation in business fundamentals, which is essential for any professional who wants to be successful.
A BCom degree also offers many benefits, such as being able to explore different industries and being able to specialize in your field of choice. It also provides opportunities for internships with relevant companies during your studies, which means you can explore the finance and marketing industry before you graduate and have a better idea of what you want to do after graduation.
How to Start Your Career With BCom?
Students with a BCom degree can find jobs in many sectors, such as banking, financial services, marketing, consulting, and management. With this degree, you can also become an entrepreneur or work in government departments like the Indian Revenue Service (IRS).
The other three widely popular options to place yourself on top of your career are:
1) Pursue an MBA
The professional degree in management is designed to give the student a broad overview of what it means to be an effective manager and leader. Along with this, the MBA gives one a strong foundation of business fundamentals, including knowledge of marketing, finance, and operations. And finally, the MBA prepares one for success in today's global economy by teaching one how to understand cultural differences.
If you have always wanted to pursue an MBA, now is the time. The best time to apply for a course is when you have just finished your graduation degree in BCom.
2) Pursue M.Com
Many employers now prefer people with a Master's Degree over an individual with a BCom degree as it offers better skills and knowledge to become an expert in one's field. Pursuing M.Com is considered the best way to enhance one's career prospects. It also comes in handy when applying for higher positions or managerial roles.
Pursuing a graduate degree in the same field as your undergraduate education can be beneficial. You'll already understand the industry and have a better chance of finding a job. You'll also be able to work on independent research, which is invaluable for your graduate thesis.
3) Become a Chartered Accountant
Becoming a Chartered Accountant after a BCom degree is a lucrative and rewarding career option. Chartered Accountants are valued for their professional skills, especially as the world of commerce becomes more globalized.
The accounting profession is seeing a rising demand for Chartered Accountants. This increased demand for qualified accountants will ensure that Chartered Accountants are paid well, and their work-life balance remains good. The government in India is one of the recent adopters of this qualification.
Chartered accountants are responsible for financial reporting, auditing and assurance, taxation, management consulting, and much more. They are professionals who work in accounting or finance and must meet specific requirements.
Online Masters Degree—A Chance to Get Professional Help
Online MBA and M. Com with proper placement training is a good option for those who want to break into the finance industry and are willing to put in the hard work to get there. For those who want to get a job in the fintech of management industry, an online master's degree may be more suitable, and post-BCom careers would be a better choice.
Many courses can help you get professional help. One of the most popular courses is an online master's degree which will help you with your career in fintech and management.
Amrita AHEAD's Online Masters Programs
Amrita AHEAD is India's leading educational institute. We offer a range of courses in the fields of management, commerce, and engineering.
The Online Master's Degrees program has been designed keeping in mind international standards. The courses are offered to students from all over the world with no geographical restrictions.
Experts from Amrita AHEAD design the course modules, delivered through an interactive e-learning environment that is best in class.
Amrita provides its students with high-quality education, scholarship opportunities, and research facilities. Amrita AHEAD has been ranked among the fastest-growing business schools in India.
Amrita AHEAD's Online Master's Programs are designed to accommodate working professionals to pursue master's degrees from the comfort of their home or office. The programs are offered through an e-learning environment that ensures the students access best-in-class content, faculty, and a vibrant international community of peers.
Contact us to find out more.
Contact Us
Phone
04954266666
WhatsApp
8590240617
8799367602
8240675235
Email