The Cost of an Online Degree vs a Traditional Degree: Is it Worth the Investment?
May 27, 2023 - 5:20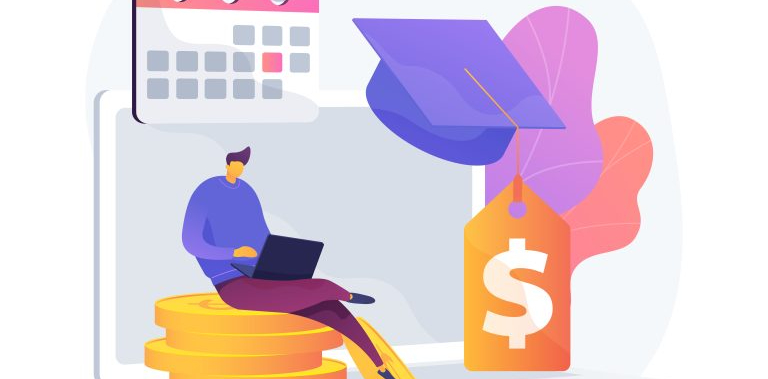 Are you thinking of pursuing higher education but are worried about the cost? You're not alone. The rising cost of education is a concern for many students and their families. With the increasing popularity of online degree programs, many are wondering if it's a more affordable alternative to traditional degrees. In this article, we'll dive into the cost comparison of an online degree vs. a traditional degree.
The Cost of a Traditional Degree
First, let's discuss the cost of a traditional degree in the Indian context.According to recent data, the average cost of tuition and fees for the 2022-2023 academic year varied significantly depending on the type of institution. For example, government-funded institutions such as IITs and NITs charged between INR 1.5 to 2.5 lakhs per year, while fees at private institutions ranged from INR 2.5 to 10 lakhs per year.
It is essential to note that these costs do not cover expenses such as accommodation, food, textbooks, and other miscellaneous expenditures,including transportation and personal expenses. These additional costs can add up to several thousand rupees more, significantly increasing the overall financial burden of pursuing a traditional degree in India.
Additionally, traditional degree programs often require students to take on student loans, which can take years to pay off, and accrue interest,significantly increasing the overall cost of the degree.
The Cost of an Online Degree
In comparison, the cost of an online degree is generally lower. Online degree programs offer flexibility and convenience, allowing students to save on expenses such as transportation and housing. Online degree programs at Amrita AHEAD are specifically designed to provide anytime
access and flexibility, allowing students to balance their education with their work and personal life.
The tuition fees for Amrita AHEAD's Online Degree programs vary depending on the program and course duration. For instance, the Bachelor of Business Administration program, which is three years long and has six semesters, costs INR 50,000 per year, while the Certificate courses cost INR 10,000. These fees are significantly lower than the cost of traditional
degree programs.
Is it Worth the Investment?
While the cost of an online degree may be lower, the question remains: Is it worth the investment? The answer is a resounding yes. In today's job market, employers value candidates with advanced degrees, and an online degree from a reputable institution like Amrita AHEAD can open up a wide range of career opportunities.
Moreover, the innovative and award-winning pedagogic practices of Amrita AHEAD's Online Degree programs provide experiential learning, allowing students to apply their knowledge in real-life situations, enhancing their career growth pathways. The personalized mentorship and interactivity with reputed national and international faculty and industry stalwarts equip students with skills and exposure to address real-life applications.
Key Take Away
In conclusion, the cost of an online degree is generally lower than that of a traditional degree, and with the flexibility and convenience it offers, it is an excellent investment in your future. Amrita AHEAD's Online Degree programs offer affordable and future-ready degree programs that provide an all-rounded individualized learning trajectory to enhance and diversify your career growth pathways while integrating Amrita's philosophy of'Education for Life and Education for Living.' Join our UGC-entitled programs today and take the first step toward a brighter future!
You Will Also Like: