What is the full form of BCA? Duration, eligibility, and syllabus.
June 29, 2022 - 12:38
A Beginner's Guide to BCA Course in India
Amrita AHEAD Online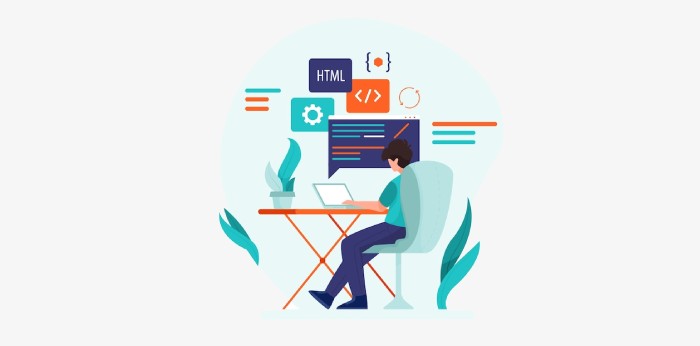 One of the most in-demand careers in computer programming is just getting bigger & bigger. You can have your own business by becoming a computer programmer. Are you going to take this opportunity?
What is the full form of the BCA?
The BCA (Bachelor of Computer Applications) degree provides students with the knowledge, skills, and attitudes needed in the IT sector. This makes it easier for graduates to begin as computer science professionals.
The BCA degree enables students to gain knowledge of computer programming languages such as Java, C++, Python, or PHP. The program also offers courses on database management systems like MySQL and SQLite and web development frameworks like AngularJS or ReactJS.
BCA is a 3-year program that leads to an undergraduate degree in information technology.
Eligibility
India offers over 1,000 universities with a large BCA degree program.
Eligibility: The eligibility criteria for the BCA program are as follows:
A candidate must have passed 10+2 or equivalent examination from any board recognized by the government of India.
The 3-Year BCA Program Structure
The BCA program aims at providing a solid foundation for career advancement in software development or IT/ITES industries.
The BCA program has a diverse curriculum that includes courses like programming, algorithms, web design, databases, and many more. Apart from the core courses, there are also electives that students can choose from. The electives are designed to allow students to explore different areas of computer science and software development.
The program has three main components:
Software Development
Application Development
Software Engineering
The course facilitates acquiring new skills related to software development and application development. Students will also be exposed to software engineering concepts specific to the industry, such as agile methodologies, bug tracking software, and event-driven design frameworks. These practices aid in developing robust applications that are reliable and maintainable so an increasing number of engineers can maintain them.
Experts from different fields have updated and revised the syllabus, such as IT professionals, software developers, consultants, and educators who have put their knowledge into this list.
How to Get the Most Out of Your BCA Degree?
This article provides a list of ways to get the most out of your BCA degree during the course and what you should do after graduation.
Make your BCA subjects count
Have doubts about selecting BCA Electives? and are curious to find which one fits your strengths? Read on.
BCA Programs usually offer many subjects that can help you prepare for a career in information technology. The question is, which one should you choose and what will be your strengths?
This is a question dependent on the person's interests, skill set, and personality. Some subjects come with a pre-designed curriculum, while others are more open-ended. And all of these subjects, together with your future career prospects, equip you with the necessary skills needed in your field of work.

You may check out some interesting Industry-relevant Electives offered at Amrita AHEAD's Online BCA.
Parallel & Distributed Data Management, Modelling & Simulation, Bioinformatics, Representation Learning, Pattern Recognition, Information Retrieval, GPU Architecture & Programming, Multimedia and Graphics, Semantic Web, Algorithm Analysis, Compiler design, Linear Algebra and Optimization for data Science, Probability & Statistics for Data Science.
Internships, Club Activities, and more
Many things can help you get the most out of your computer applications degree during the course and after graduation. When considering improving your education and career, getting involved in clubs and internships is a great way to gain experience. It would be best if you took up internships. This is an excellent opportunity to make connections in the industry and get experience before you graduate. Internships are also a perfect way to get paid, which can be hard to do when getting your BCA degree. Finally, internships often lead to part-time and full-time jobs.
You should also look for ways to take on challenging projects offered by the Universities if you have time. Lastly, it's a good idea to think of your plans after graduation. One way to tackle this is to talk with our in-house career counselor, who can help you figure out what path will make the most sense for you.
Future of the BCA graduate and how it will benefit you as a graduate
According to the National Association of Colleges and Employers (NACE), the demand for computing software courses is increasing. The BCA graduate has a wide variety of job opportunities in various fields.
BCA Graduates can be employed as software developers, web developers, data analysts, and more. The job market is expected to grow at a healthy pace in the coming years. It will provide BCA graduates with more opportunities to advance their careers.
The future of BCA graduates is bright, with many opportunities available for them. They need to be aware of the changing trends in the IT industry to make sure they are on top of things and not left behind when it comes time for them to find a new job or start their venture.
Amrita AHEAD's Online BCA for those interested in starting their career as IT professionals.
Online education has been popular for quite some time now. With the convenience of working from anywhere and at any time, it's no surprise that the number of people enrolling in online programs has increased dramatically over the years.
The best part about online education is that you can learn at your own pace because there's no need for long commutes or expensive tuition fees.
With the rise of AI and machine learning, many companies look for people with more specialized skillsets. Amrita provides students with a wide range of opportunities and offers scholarships for financially disadvantaged students.
The Amrita Vishwa Vidyapeetham has been ranked as the best BCA college in India by Careers360. It has been ranked as the top 10th most popular BCA college in India by Times Higher Education Rankings 2018.
Amrita AHEAD's Online BCA has many advantages. Some of these include:
•We offer financial assistance to those who need it and help them get better career opportunities.
• We offer courses on diverse topics that are of current interest.
• We have a good reputation with employers who value their quality.
• The course material is updated and relevant to the market trends.
•We have a dedicated faculty of experienced teachers who know the ins and outs of professional careers.
Final Thoughts
Amrita Vishwa Vidyapeetham is one of the best educational institutions in the country, with a Bachelor of Computer Applications (BCA) degree program. Amrita AHEAD's Online BCA offers a complete understanding of various aspects of information technology, from programming to cybersecurity. Other than the coursework, students will have the opportunity to join clubs on campus that further their knowledge and skills in these areas. There are also plenty of opportunities for internships and an optional co-op term for students who would like to work with a company during their studies.
Amrita AHEAD has been able to provide Online BCA Program without the need for physical classrooms or expensive infrastructure, thanks to its cloud computing technology. It is the first of its kind in the country and it's also the only one to offer specializations in cloud computing, artificial intelligence, and cyber security.
This online course can help students improve their resumes and get new skills on a budget. It's a great solution that doesn't require much time or material cost.
Contact Us
Phone
04954266666
WhatsApp
8590240617
8799367602
8240675235
Email
ahead@amrita.edu