Use Online Courses to Build Your Resume and Professional Network
October 1, 2022 - 10:05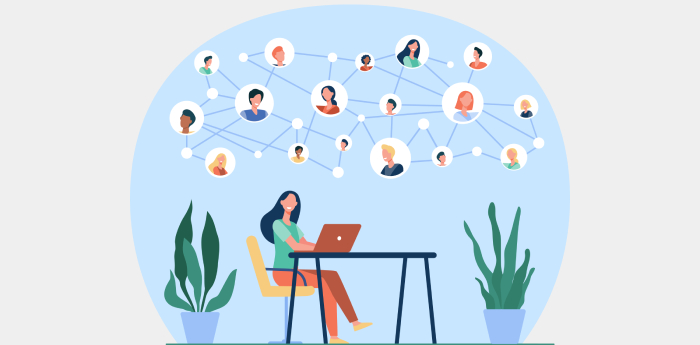 Throughout our lives as working professionals, we often need to rebuild and grow from time to time. There are many situations where you may find yourself with a career change on your hands without any formal training. Having relevant skills on your resume is crucial to not just landing the job but also retaining it in the future.
Online Courses are a great way of bridging that gap that you may have concerning gaining skills or personal interests. They allow for continuous self-learning and development for career changers like freelancers, those who want to start a new business, creatives, or people looking for a change in employers or careers.
Many online courses can help you build your resume and professional network. You can take classes on various topics, from accounting to marketing. You can also find courses on how to become a data analyst or how to build a website.
Online courses are an excellent way to develop your skills while working full-time. It is important to note that some employers may not be familiar with these credentials, so you must choose your online course wisely.
To succeed in today's job market, it is essential to have a strong resume and network. This can be achieved through online courses.
4 Reasons Why Starting an Online Course Can Give You a Huge Advantage for Finding Employment
Online courses are a great way to learn new skills or gain knowledge on a specific topic. They can also help you find employment. Here are some reasons why starting an online course can give you an advantage when it comes to finding a job:
1) You can learn skills that employers might need.
2) You can build your resume with your certificates and other achievements.
3) You will have more opportunities to get hired because you will be exposed to more opportunities than someone who doesn't have any certifications or experience in the field they want to work in.
4) It's cheaper than enrolling in an offline program, and you don't need to quit your job or commit for a long time.
Uncovering the Hidden Benefits of Completing Online Courses
Online courses are a great way to build your professional network and improve your resume. They are also cost-effective, convenient, and can be done on your own time. Employers will recognize the achievements as Useful Skills on any Resume.
Some of the benefits of online courses for building your professional network include:
easy access to industry experts
mentorship opportunities
opportunities for networking with other professionals
online courses may be placed in the student's preference, and the pace of an online course allows for students to work on their coursework at a slower speed if desired
online courses allow for free or reduced tuition fees
in this case, it is likely that there will be no travel costs
By taking courses that employers recognize as skills, you can build your resume with a degree-like experience.
You can also use these courses to get an idea of what you want to do in the future and what career path you want to take.
What is Building My Resume and How to Make it Successful?
Amrita AHEAD's Online Degree is a big help in building your resume. The degree will give the students the skills and knowledge that employers want. It will allow you to get a better job, boost your salary, and make yourself more competitive in the marketplace.
"AHEAD makes it easy and affordable to earn a quality degree with flexible online classes that sync with your schedule. The online degree has been an amazing way to advance my career, and I'm so grateful for the experience!"
-Amrita AHEAD graduate
Hands-on learning
Our students benefit from the hands-on learning and the flexibility of the online learning environment at Amrita AHEAD.
When you learn in an online environment, you have the freedom to work at your own pace and adjust your schedule to accommodate family and other demands.
Truths About Building Achievements That Will Help You Succeed In Your Career
There are many ways to showcase your skills and abilities, and one of the best ways is by building achievements. These achievements include certificates, awards, and even volunteer work.
Online courses are a simple and affordable way to build your resume and professional network in the fields that interest you. You can enroll in courses around any topic, from medical coding to data science to virtual reality design.
Online courses help professionals find opportunities for themselves that will continue to develop their skills, like learning a new language or picking up a new certification. Many executives and managers believe that employees have increased job security, advancement potential, and chances for career reconfiguration when they're armed with new skill sets.
When enrolling in an online course, ask yourself what you want to gain out of it. Also, decide ahead of time if you need the certificate or not: if yes, invest time in a more reputed institution with more credibility than if it is just for personal development.
You can access courses online at any given time, and these are just as affordable as they are convenient!
Amrita AHEAD's online degree program is an excellent option for those who want to study independently and at their own pace. It provides you with the opportunity to explore your interests and gain the skills that are needed in today's competitive job market. With placement assistance, training, and help to build your resume and cover letter, this program can help you succeed in your career. Amrita AHEAD offers a variety of courses that will help you get the skills you need to succeed in your career. Our curriculum is designed to help our students build resumes, cover letters, and more. Find out more
Contact Us
Phone
04954266666
WhatsApp
8590240617
8799367602
8240675235
Email