Is It Hard to Find Internships with an Online Degree?
October 7, 2022 - 1:17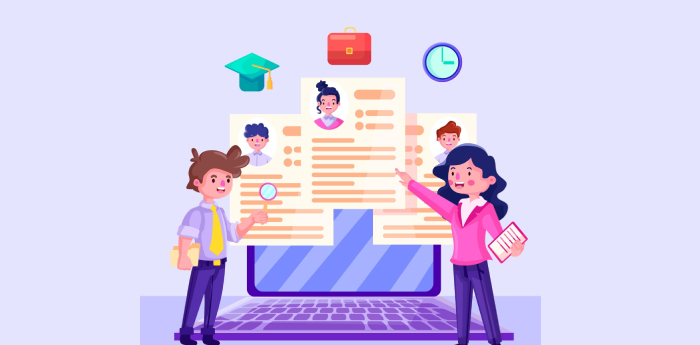 One of the most common questions asked by students considering pursuing an online degree is whether or not it is hard to find internships. The truth is that it can be difficult to find internships with an online degree. However, there are some things you can do to increase your chances of finding one.
The Current Status of Internship-Seeking. Can You Get One?
This is a question that many people have been asking for the past few years, especially in recent months, as the job market has become more competitive. The answer is yes!
Many companies are now looking for applicants with an online degree and are willing to pay more for candidates with the skills they need. Internships are a great way to get experience in your field and can be a valuable asset to your resume.
Challenges of Obtaining an Internship with an Online Degree
There are many challenges in obtaining an internship for someone with an online degree. One of the challenges is that some employers don't know how to evaluate the skills of a candidate who has obtained their degree from an online college.
This can be a big problem for people with degrees from online colleges because they may not have the in-person experience to show off to potential employers.
But this is not true for all Online Degrees in India. Universities offer top-notch Online Degree programs as good as or sometimes even better than the regular on-campus degrees. These courses are among India's top valued degree programs with equal employment and internship opportunities as the regular campus-goers.
6 Effective Ways to Find Internship Opportunities
Internships are a great way to get experience and build your resume. But they're not easy to find. There are many opportunities, but how do you know which ones are the best for you?
1. Figure Out What you Want
Internships will help you to connect with people who can help you get your dream job. But before you head out and start applying, think about what you want from an internship.
You should figure out what type of company and industry interests you the most. Figure out what kind of tasks or projects you would like to be involved in during the internship.
Figure out if there is a specific person or department that interests you more than others. Figure out how much time off (if any) they offer. The answers to these questions will help narrow your search for the perfect internship for yourself!
2. Utilize Social Media
Social media is one of the most popular ways to find internships and job opportunities. It is a great way to get in touch with recruiters and employers.
You can use hashtags to find relevant posts or search for internships using the job search engine Indeed.
3. Apply Broadly & Look Proactively
You must apply with a broad perspective because it is unlikely that you will know what type of job you want right away.
It is essential to do extensive research when applying for an internship. Read through the company's website, social media channels, and other online resources. Look at their values and culture and make sure they align with yours. Follow up!
4. Stay Organized
Ahead of time, planning is the key to success. This includes planning for your education and finding an internship.
The earlier you start, the more options you will have available.
Online education is the best way to stay organized. Find an internship with an online degree program and start building your career today.
5. Take Full Advantage of Your University Resources.
You can explore the different career tracks available, meet with career advisors to learn about internships and jobs in your field of interest or get help with your resume and cover letter.
For example, Amrita Vishwa Vidyapeetham provides career services, workshops, and internships to students.
You will find coding clubs at Amrita University, like the FOSS club, which will help you learn more about programming and developing skills. Some workshops teach game development, animation, web design, etc.
6. Explore International Exchange Study Options
Some universities offer a wide range of study abroad programs in the US, UK, Canada, Australia, and Singapore.
Amrita University is one of the first universities in India to offer exchange programs for students. These programs provide opportunities for students to experience a different culture and learn about the world outside India.
You Should Pursue Your Career Goals Regardless of Your Education Situation
It is not always easy to pursue your career goals and get the education you need. But it is worth it. You should continuously pursue your dreams and don't let anything stand in your way.
The world has changed a lot, and there are many opportunities for people with different levels of education. Many internship programs help students get experience in their field of interest while still in school.
Amrita AHEAD Online Degree offers an affordable solution for those unable to finish their degrees due to work commitments or other life events.
Amrita is on its journey to revolutionalize online education by helping those who have no access to higher education by providing high-quality courses at a low cost. Find out more.