Educate Yourself for Less; Pursue Pocket-Friendly Online Degrees
October 10, 2022 - 10:25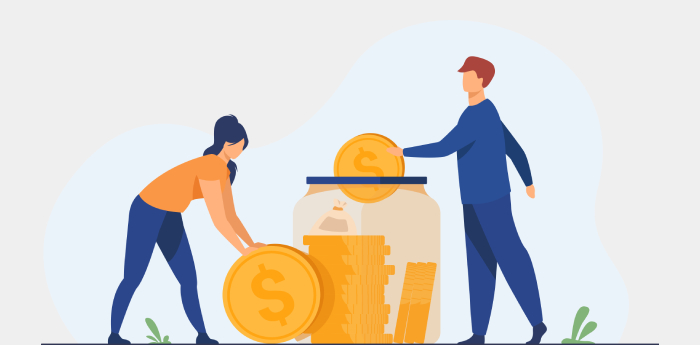 We get it: your time is valuable, and you want to spend as much of it with friends, family, and loved ones. Online Schooling pays for itself—no more commuting to campus, lost hours stuck in traffic, or waiting for your professor to show up.
The online degree is also perfect for families living on the move. You don't need to sacrifice family time to get educated because the #onlinedegree is available 24/7.
How do we know? We have the country's best online degrees tailor-made for you. Read on to find out more.
Why Invest in a Quality Online Education?
Quality online education is a significant investment. It will help you improve your skills and increase your earning potential. There are many benefits to online education, including the following:
You can study from anywhere in the world
You can complete your coursework at your own pace
You can access the course materials 24 hours a day, seven days a week
You don't have to worry about commuting or finding parking
You get instant feedback on your work
Online degrees have been gaining popularity in recent years, and for a good reason. They are accessible and affordable and can be completed at your own pace.
There are many options for online degrees, with some schools offering more than just the standard three-year degree. These include associate's degrees, bachelor's degrees, master's degrees, doctoral programs, certificate programs, and more.
Online colleges offer a wide range of degree paths to choose from. Some schools offer degree paths that cater to the needs of a specific industry, such as business or IT. Other schools provide more general education courses that can be applied to any field.
Save Hundreds on an Online Degree with these 5 Tips
The internet has enabled people to get a low-cost college degree online. Many online colleges offer degrees for as low as ₹5000 per credit hour. These are not just any degrees either. They are legitimate degrees from accredited institutions with the exact requirements of their on-campus counterparts.
If you're considering going back to school and getting an affordable education online, here are five tips for saving hundreds on your degree:
1) Compare tuition rates of different schools
College tuition rates are a significant factor in the decision-making process for prospective students. The tuition prices at schools across the country vary greatly depending on location, reputation, and other factors.
2) Look for scholarships
If you're lucky enough to put in the time and effort, many institutions have funds for a scholarship. Make sure to use reputable sources when looking for scholarships.
3) Be realistic about your career goals
Will getting a degree make it easier or harder for you to get into your desired profession? You may want to choose a more reasonable yet reputed school if you're unsure of your career path.
4) Work in a job related to your degree
While it's always best to continue your education, it's not a bad idea to get experience and work in the field that you want when you're first starting. This can help move you up the ladder faster and make your grad school application smoother.
5) Take advantage of your schedule!
If you have the time, don't hesitate to take classes during the summer or winter break – it could be worth your while!
How an Online Degree Can Help You Get a Job or Advance Your Career
Online degrees are a great way to advance your career in the digital age. They are accessible and flexible enough to fit into any schedule.
In today's world, online degrees are becoming more and more popular. This is because they provide the same quality of education as traditional degrees but at an affordable price.
In the scenario of working professionals, when you have experience and hold an online degree from the same field of industry, employers are more willing to give you a try. Take advantage of online education and save time by skipping years of work experience. Online Degree can help you stay up-to-date with your specialist skills and make transitioning back into the workplace easier.
Online colleges offer a variety of programs. These programs are perfect for adults or people who already have a family and want to advance their careers. With an online degree, you can get ahead in your career or learn something new without quitting your current job.
Online degrees cost less than traditional degrees, which is why they are popular with students. The average cost of tuition for an online degree is around ₹100,000, which is much less than the average tuition cost at traditional schools.
Is It Tough to Find Affordable Degrees and Academies Both Accredited and Worthwhile?
An online degree from an accredited university signifies prestige and accomplishment. But what if you can get that same degree at a fraction of the cost?
The Amrita AHEAD's Online Degree is a revolutionary program that offers students the opportunity to earn their degrees flexibly and affordably.
Find out more.
Contact Us
Phone
04954266666
WhatsApp
8590240617
8799367602
8240675235
Email