A Quick Guide to MBA HR Courses: How to Pick the Best One for You
September 7, 2022 - 7:21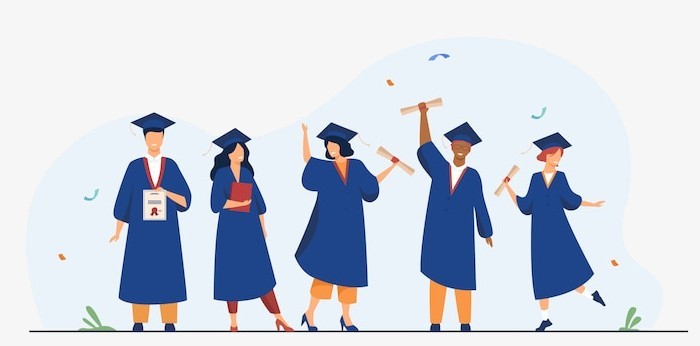 Introduction
The role of the Human Resource Manager is evolving significantly as businesses are shifting their focus from just recruiting to retaining talent to providing a workplace that can create a culture where people feel motivated to deliver the best work they can. The HRM is the key to ensuring that the right employees are hired and retained while also working closely with managers on strategy, industry trends, and company culture. In this changing landscape, HRMs must be able to adapt quickly to stay relevant.
What is an HR Course?
HR courses are designed to provide the skills needed for a career in human resources. They are a combination of theoretical and practical training, including the basics of HR, the law, and business.
HR courses can be delivered online or in person. Many universities offer these courses as part of their MBA degree.
What are the Different Types of MBA HR Courses?
There are three different types of MBA HR courses:
1. Generalist MBA HR Courses
The first type focuses on general managerial skills. The course covers the following subjects:
a) An introduction to organizational theory and concepts
b) Career management skills for advancement in specific industries, including analysis of data, decision making, team leadership, negotiation skills, and project management.
c) The integration of business strategies with social responsibility for a career in HR or public policy.
2. Specialty MBA HR Courses
The second type is designed for specific industries and business sectors. The course covers the following subjects:
a) Organizational Behavior
b) Business Ethics
c) Negotiations
d) Leadership and Mentoring
e) Career Development and Job Search Skills
f) Compensation Strategy
g) Workplace Diversity
h) Assessment of Global Trends in the Professions
3. Executive MBA HR Courses
They are designed to help executives already in the workforce advance their careers. These courses teach students how to develop and execute a strategy for managing human resources.
The course covers the following subjects:
– HR Strategy
– Organizational Development and Change Management
– Leadership and Team Building- Personal Development
– Effective Communication and Negotiation
– Employee Relationship Management
Why Do You Need a Professional MBA in Human Resources?
Human resource management is a diverse and complex field. It is a mix of strategic, operational, and people-related activities performed by HR professionals. The MBA in human resources can help you increase your effectiveness by providing you with the skills necessary to manage your team effectively.
The MBA in Human Resources can introduce you to the cutting-edge tools and skills necessary to navigate new trends, including the rapid increase in the use of social media.
What Can You Expect From an MBA Degree in Human Resource Management?
An MBA in Human Resource Management provides students with an opportunity to learn about the business world and its dynamics and gain a deeper understanding of how businesses work. Students will also be able to develop their leadership skills, which can help them advance their careers.
Some of the benefits that an MBA in Human Resource Management can provide are:
– A more comprehensive understanding of how businesses operate and how they should be managed for optimal performance;
– Developing leadership skills that can help you advance your career; and
– A better understanding of human behavior and implications for business.
Choose the Right Online MBA Course with HR Track in India for Your Goals
The role of the HRM is becoming more complex as they need to be able to manage a company's culture while also ensuring compliance. The global workforce is expected to reach 8 billion by 2030, making it imperative for organizations worldwide to find new ways of attracting and retaining talent without compromising the quality and quantity of the talent pool.
To adapt to these changes in the employment landscape, Human Resource Managers have been tasked with managing organizational culture and complying with labor regulations. This means that HRM must now be able to use different strategies to attract, retain, and engage employees while also meeting company compliance requirements.
When it comes to choosing the right MBA HR program for your goals, there are many factors that you need to consider. The best way is to look into what the school offers and its career services. It would help if you also thought about how much time and money you can invest in a program before deciding.
Amrita AHEAD's Online MBA course is an affordable top-ranked MBA with a business strategy and human resource focus. You can take it entirely online. This helps students save time and money due to eliminating any campus visits or classroom time.
Find out more: Amrita AHEAD's Online MBA
Other exciting Online courses at Amrita AHEAD
Contact Us
Phone
04954266666
WhatsApp
8590240617
8799367602
8240675235
Email
ahead@amrita.edu