6 Ways Online MBA Will Boost Women's Status in India
October 19, 2022 - 10:52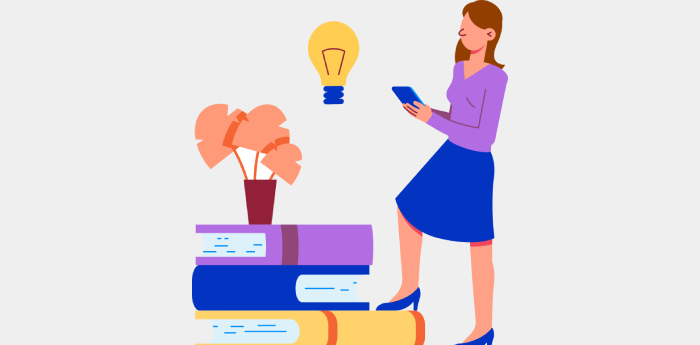 India has made significant progress since its independence towards gender equality. Still, there is much work to be done. India's economy faces the effects of the old patriarchal culture, impacting women's status and livelihood today. Women typically do not have respectable roles and are under-represented in leadership positions. Online MBA courses are redefining this pattern by providing possibilities for leadership positions for all women.
Online MBA courses gain popularity to reinvent society's most famous inequality—Gender. These programs help women develop their skills, including communication, understanding, and creativity, which will help them get more demanding jobs and transform their social status.
Online MBA has helped women overcome the gender gap in education, which is still prevalent in India.
Online MBA is More Affordable & Easier to Access than Ever Before
Online education has been a boon for the women of India.
In recent years, more and more women have enrolled in these programs. The course content is available at a much cheaper rate than that of in-person classes. Women can now earn an MBA without leaving their homes or work.
Distance learning has enabled many working professionals to take up these programs without sacrificing their jobs and families. This has helped them increase their earning potential while improving their career prospects.
How Online MBA Will Uplift Women's Status in India
Online MBAs allow women to enter the workforce more professionally through courses that cost less and are accredited.
MBA degrees allow women with broad business experience across multiple sectors to take the upper hand on their competition when given the proper strategic tactics and continuous training. Successful women from the MBA program have found triumph in running their businesses and becoming advisors for corporations and governments worldwide.
Here are six ways Online MBA will boost women's status in India.
1. Earn a Degree That Employers Recognize
The online MBA is becoming popular for women looking to earn an advanced degree while balancing work and family. These programs allow women to explore career options in their field of study and develop effective strategies for achieving their professional goals with a flexible schedule.
2. Gain Economic Independence
The MBA program is designed to help women gain economic independence and launch their careers in business and management. An MBA program will take women from the ground up and show them how to build a career that allows them to excel, succeed, and contribute without sacrificing personal or family life.
3. Access Flexibility in Time Management
The online MBA offers the flexibility of time management so that women can pursue their career goals without sacrificing their family life or social obligations like taking care of children or elderly parents. The online MBA programs can also help women find a work-life balance by offering tutoring sessions, office hours, and on-campus events multiple times a day.
4. Gain Education Amid Work Commitments
Historically, women in the developing world have faced a myriad of challenges that have made it difficult for them to pursue formal education. However, technology is giving these women an opportunity to get access to education.
While the job market is still challenging for many people, many are still looking for ways to gain skills and experience. Online platforms provide access to work-related training and free educational resources that can help everyone, from students to professionals.
5. Pursue Entrepreneurship Route
Online MBA programs for women are rapidly becoming the dominant option for women interested in pursuing a career in entrepreneurship. These courses are often more affordable and accessible than traditional programs and offer opportunities to work with mentors and peers.
With programs such as the Online MBA in entrepreneurship, it is now easier for women to establish a thriving business and impact society.
7. Find Better Job Opportunities Abroad
Women have been traditionally underrepresented in business, especially in India. There is a global demand for MBAs. Some degrees from Indian universities may not be recognized by employers outside the country. However, with accredited online MBAs gaining popularity and recognition, women can now access better job opportunities abroad.
Why Women Need to Get Serious About Online Courses Now
There is a significant shift in this advancement of India towards equal economic opportunities for women. The country's laws and policies have encouraged more women and mothers to advance in the workforce and stay fit from the day.
Women have been lagging behind men in the workplace, not because of their skill set but because they are not fully aware of the opportunities available to them.
This is where online courses come into play. They provide a wide variety of opportunities for women and help them achieve their career goals, so they can finally be on an equal footing with men.
How Online Business Schools are Benefiting Women in India
There is much urgency within India to be assertive and push for women's rights—to improve their status in terms of rights, jobs, political representation, and education.
Even though India has a significant number of women entrepreneurs, the country still faces entrepreneurship problems. Women are less interested in entrepreneurship than their male counterparts and are more reluctant to start a business.
The main reason is that they don't have access to quality education on entrepreneurship. Online Business Schools provide a solution for this problem by offering education programs for women who want to be entrepreneurs and help them succeed in their businesses.
Many online MBA programs are also dedicated to women's progress and empowerment.
Reap the Benefits of Educating Yourself With an Online MBA Today
One key aspect of an Online MBA is how it encourages women to work in their industry sector and the school of their choice. Every module involves developing skills, research abilities, industry knowledge, project management abilities, and case studies.
Online MBA will soon give women even more opportunities on the go as they become more likely to tout these degrees. As this new wave of change becomes more common, women can increase their networking capabilities when searching for internships, jobs, and promotions in their fields of expertise.
Amrita AHEAD's practical and interactive Online MBA draws on real-world success stories that help integrate your learning into happenings on the ground, laying an excellent foundation for future independent action and achievement. Ultimately, finishing this course also means job opportunities in an influential industry awaiting women graduates.
Contact Us
Phone
04954266666
WhatsApp
8590240617
8799367602
8240675235
Email